Last-Minute Crochet Gifts for Men
Okay, we are down to the wire. There are only a few weeks until Christmas, and a million other religious and non-religious holidays in the winter months. It's gift-giving season!
However, it also cookie-baking season, party-going season, college exam season, ballet performance season…
Let's face it, we are all pressed for time and there is good chance you haven't started a few of your handmade gifts yet.
Here are some awesome, speedy crochet patterns for the men in your life. These will take you one day or less to complete. They are from some of your favorite designers, in no particular order.
---
Bulky yarn and blended textures make for a great gift for the guy in your life.
---
There is nothing more classy than a nice, universal, ribbed beanie for a young man.
---
My husband (and many others) love to cook! Having a cheerful and useful accessory in the kitchen is a great gift for an aspiring chef.
---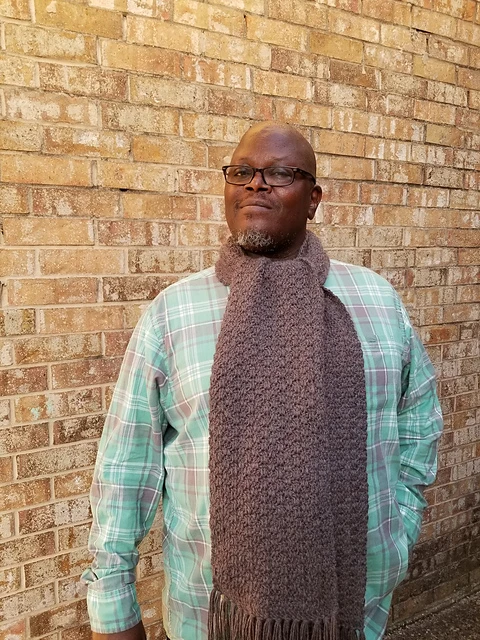 This scarf is amazing! The texture, the length, the versatility! Can't you just see it layered over an overcoat?
---
These textured wash cloths would make a great addition to a gift basket of musky body wash or beard oil.
---
This light-weight men's beanie is a great gift for men or boys of any age. I know my middle school son would love this!
---
This is my design for a hat I made for my dad. He looks awesome in golf hats, so a flat cap was perfect. Need a great dad hat? Look no further.
---
Aren't these great?!
Do you have patterns to add from your own blog? Add them to the comments so we can keep the Round Up growing! Please only share your OWN patterns. Thank you!
Yarn on,
Kati
(Visited 5,681 times, 5 visits today)
Kati is the designer behind Hooked by Kati. With thousands of patterns sold around the world, Kati prides herself in creating innovative, easy-to-follow amigurumi patterns. She has designed for several publications, including Crochet!, Crochet World, Simply Crochet, and I Like Crochet. Kati finds her inspiration in science fiction, video games, and numerous visits to the zoo — all passions she shares with her husband and two boys.